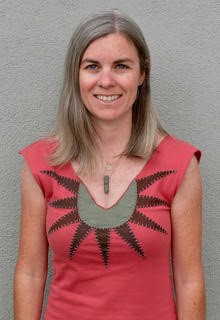 Lark McMillan is a licensed Realtor (R) in the State of California. She is passionate about buying and selling homes and would love to help you find your perfect dream home in the Hi-Desert area, including Morongo Valley, Joshua Tree, Yucca Valley, Landers, 29 Palms and other nearby towns.
Lark's passion for real estate began when she and her husband purchased their first home together over 10 years ago in Whitesburg, KY. Her interest really piqued when the couple sold that home to move to Chattanooga, TN, in 2011. She has been following the real estate market since then, and set her sights on becoming a realtor. Her dreams came true when the pair decided to move to California in the fall of 2018. Lark decided to make the career switch from newspaper art director to real estate agent, and she earned her license in April 2019.
Lark lives in Morongo Valley, CA, with her husband, their dog and four cats. Lark has a MA in Print and Multimedia Journalism from Emerson College in Boston, MA, and a BA in Wilderness Leadership and Experiential Education from Brevard College in Brevard, NC. In her free time, Lark enjoys hiking, camping, traveling, painting, attending concerts, and gardening. She is passionate about the natural world and conservation and enjoys volunteering at the Mojave Desert Land Trust.